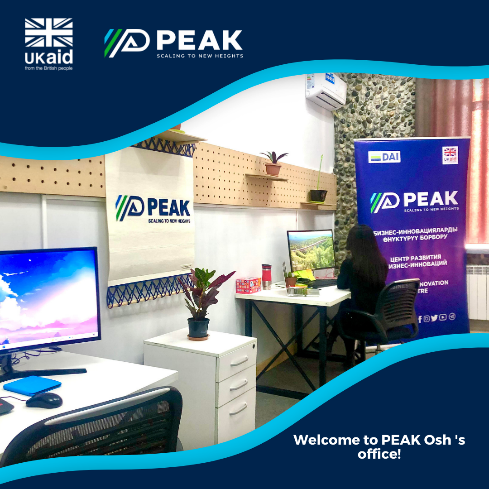 Due to the COVID-19 restrictions, PEAK Osh had worked remotely since it opened the branch in Osh in June 2021.
Since January 2022, PEAK Osh moved into the office and started working offline. As COVID-19 restrictions were weakened, PEAK Osh started conducting offline sessions of Programmes.
It is open not only for PEAK members, if entrepreneurs and interested people of Osh have questions, they are always welcome to visit the office on workdays.