Tazabek – As part of the Enterprise and Innovation Programme funded by the UK Department for International Development (DFID), the opening ceremony of the Business Innovation Centre with the symbolic name of PEAK was held in Bishkek on 13 February.
The 4-year initiative, which also includes Tajikistan from neighboring republics, is designed to help Kyrgyz entrepreneurs develop start-ups and scale their businesses through incubation and acceleration programs and business advisory services.
The Centre will not only support business, but will also train highly qualified certified consultants.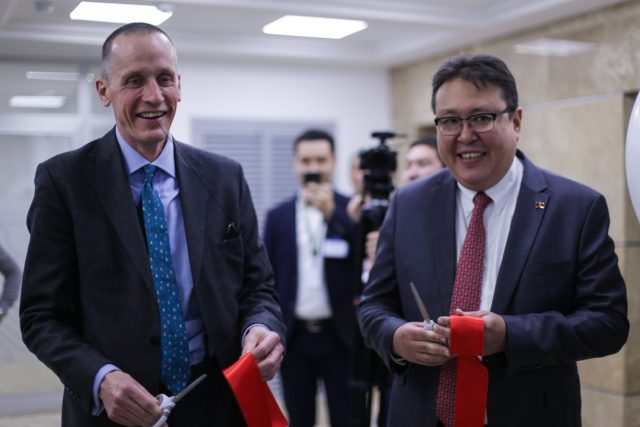 Entrepreneurs will learn how to scale their business and bring it to an international level, and they will gain experience from business networking and communicating with mentors.
"In 4 years, 425 companies must pass through our programs. We intend to create 2500 jobs, which are supported by employment contracts and all social contributions. We also intend to train 70 consultants, who will prove their professionalism on a practical level. The number of startups that will receive consultations will be at least 400," – said Kiyal Sultanbaeva, Country Director for Entreprise and Innovation Programme.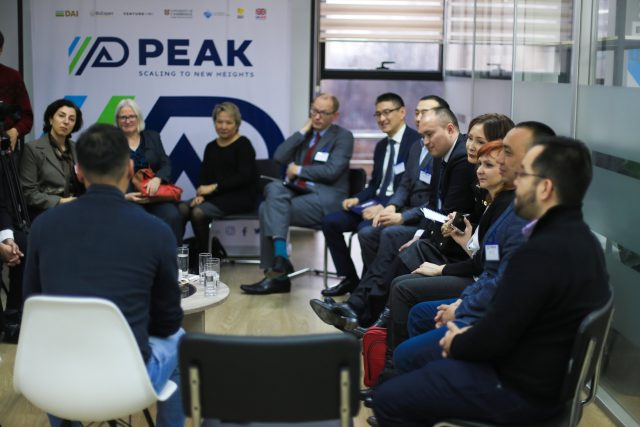 How It Works
Before becoming a programme participant, entrepreneurs undergo a thorough selection process to a set of criteria that may vary depending on the type of programme. The Centre has now launched a 12-week Tech Accelerator programme.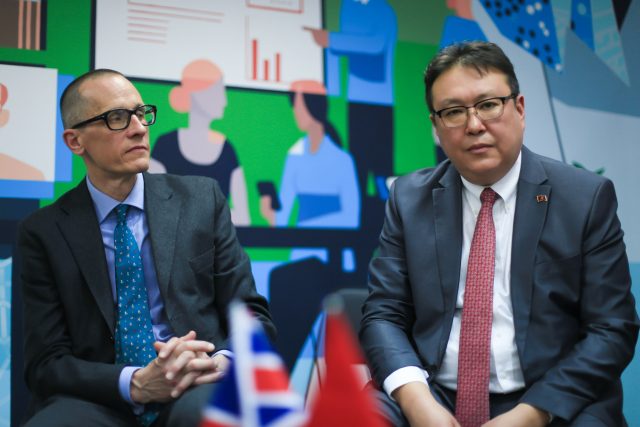 Out of 100 companies that have been operating on the market for over 3 years, 12 participants were selected. Iskender Sharsheev, Director of PEAK Bishkek, noted that it was very difficult to make the selection as many candidates were strong and had high potential.
Almaz Isanov, Director of the Institute for Economic Policy Studies under the Ministry of Economy, said that technology is the main factor, and this is a salvation for small countries that have chosen the path of democracy.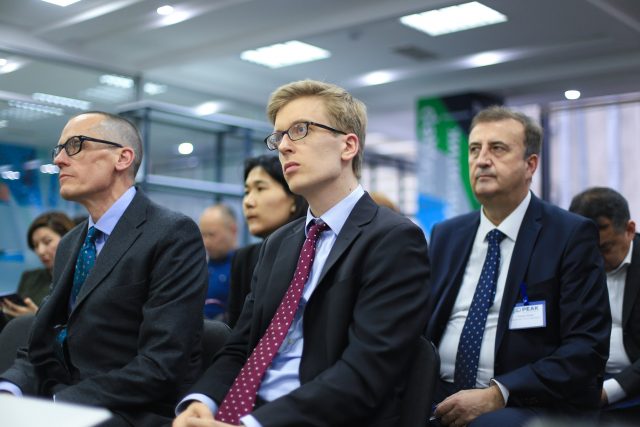 "I hope that this place will create a synergy of those people who generate ideas to turn our country into an advanced one. I can believe that Kyrgyzstan has a small market and has geographical limitations, but I will never believe that our people are not able to achieve what the advanced countries have achieved," he said.
Entrepreneurs Will Get Feedback
Raul Kharbanda, Private Sector Development Advisor at DFID Central Asia, said that many startups will have a unique opportunity to test their ideas and get feedback from professionals. The developer of the data exchange platform for product search said that he was very pleased to be among the 12 companies selected and that he is discovering a lot of new things for himself.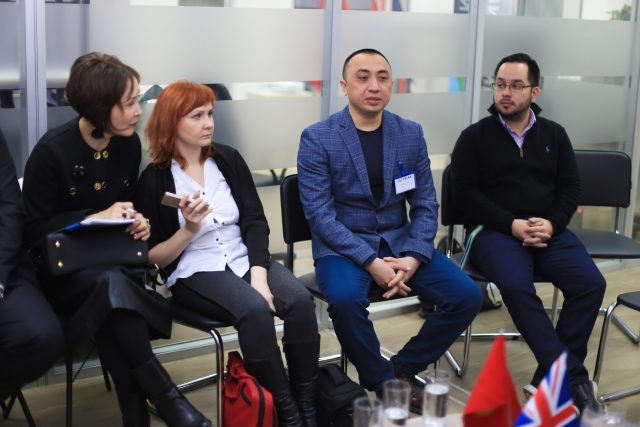 There was also a company among the participants, that had developed a mobile application to help them buy medicines and consult with doctors from home. The company is still operating in the local market, but it has plans to enter the markets of Central Asia, Africa and Western countries.
The developer of MONKI also participates in this program – service for automating the collection of credit debts.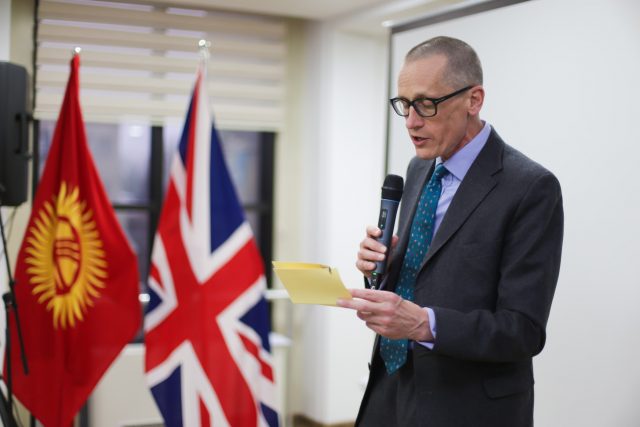 Participation Does Not Require Financial Investments
Kiyal Sultanbayeva said that there are no entry fees as this program is funded by the UK government. The main requirement is that applicants should meet the selection criteria.
PEAK Programmes and Content Manager Daniyar Usenov added that the programme itself does not envisage monetary support of the participants' projects but they will certainly attract potential investors and create linkages between them and entrepreneurs. "We will create a platform where they can negotiate with each other. It will be a demo day, where all 12 startups will make presentations in the presence of potential investors," he explained.
In addition to the Tech Accelerator program, this autumn PEAK plans to launch non-tech programmes for all industries, which will be attended by representatives of the food industry, tourism industry, education, restaurant business.
There will also be a separate third type of programmes for beginners – for those who are just planning to start their business. Trainers, mentors and consultants of the PEAK center will help participants to move from the idea stage to business creation.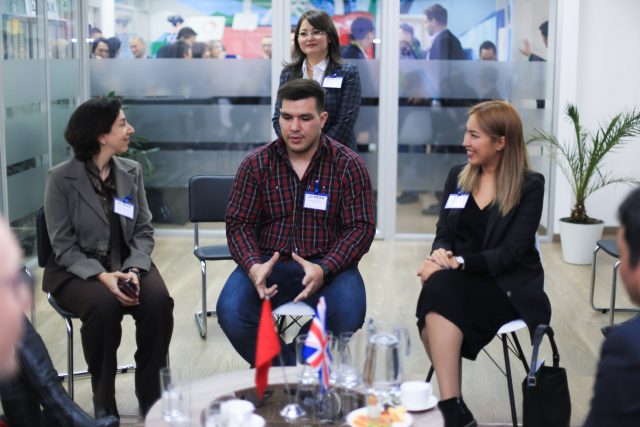 PEAK Plans
At the end of May-June this year, a similar PEAK centre will be opened in Osh. Also, in the near future it is planned to open three more PEAK centres in major cities of the country. Selection of locations will be based on the potential needs of local entrepreneurs.
"We will also focus on strategic partnerships with local organizations that already exist in the market. Combining efforts in one direction will have a greater effect," said K. Sultanbayeva.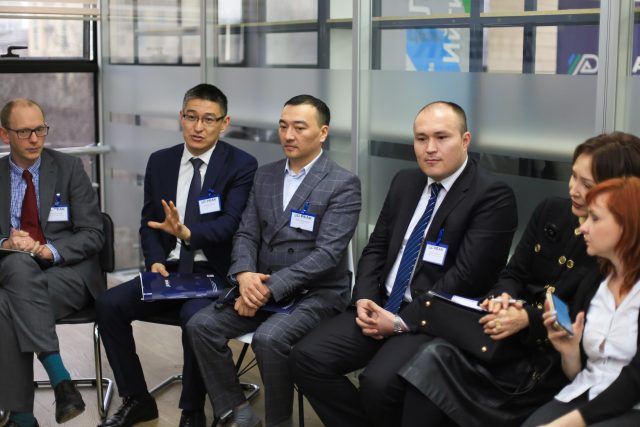 PEAK Will Be a Place of Power
"It's been eight months since I arrived in Kyrgyzstan, and I've stressed repeatedly that the country has amazing human potential, and the PEAK programme proves it," said British Ambassador to Kyrgyzstan Charles Edmund Garrett.
According to him, one of the main ideas of creating this programme  was to develop not only the Kyrgyz economy but the human potential.
 "It is very important to create an environment where everyone can use their opportunities, develop them and benefit society. I hope that this Centre will be a place of power for the realization of big and small ideas. PEAK is designed to provide skills and knowledge to those who seek to move from idea to profit," he said.