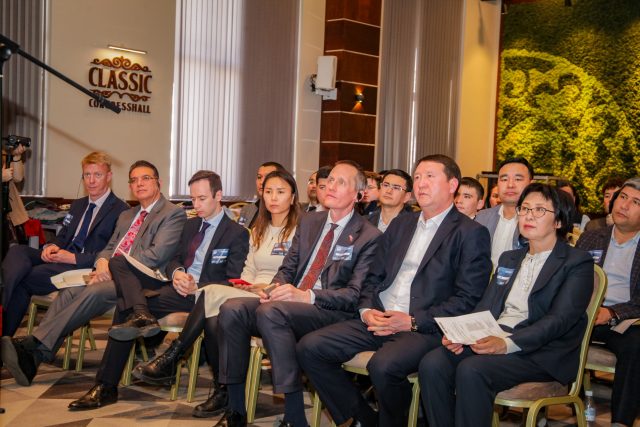 On March 31st, PEAK Osh Centre launched its first Alumni Club Meeting in Osh city to highlight and recognize the achievements and successes of PEAK Osh Programmes' alumni and provide them with opportunities to network among each other and with PEAK's partners and supporters, to exchange their experiences and build business partnerships.
Invited guests of the event were PEAK Osh Programmes' alumni, successful entrepreneurs, and partners, as well as representatives of the British Embassy in the Kyrgyz Republic, the Deputy Plenipotentiary Representative of the President in Osh oblast Mr. Uristem Manapov, international organizations and business associations.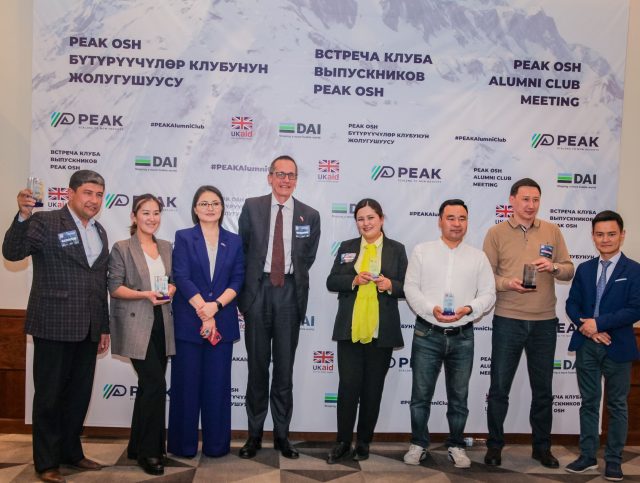 PEAK Osh announced winners of the PEAK Osh Awards:
PEAK Osh Best Contributor – Azzambek Zheenbai uulu
PEAK Osh Best Guest Speaker – Gulnaz Zairova & Gulbaira Umarova
PEAK Osh Best Trainer – Zamir Duishoev
PEAK Osh Best Mentor – Daniyar Nurmatov
Additionally, PEAK Osh announced "Migrant Ishker" Programme's successful graduates who received support from the USAID Safe Migration in Central Asia activity (Winrock International):
Abdykerimova Gulzhan
Anarbaeva Mirgul
Kadyrov Amangeldi
Mamazhanova Akmaral
Dosanov Manas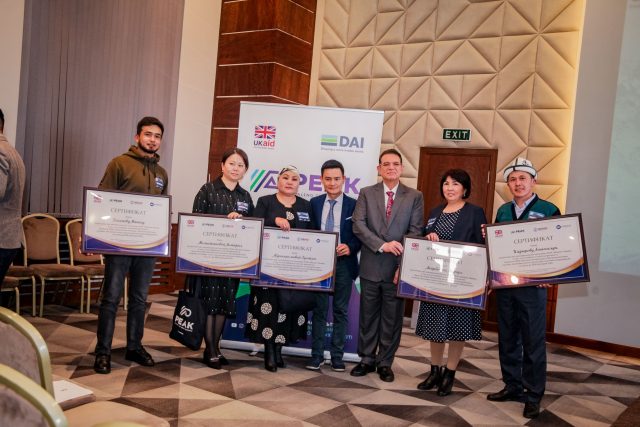 The event featured expo zone with products and services of the PEAK-supported companies.
A short promo video of the event is available here.