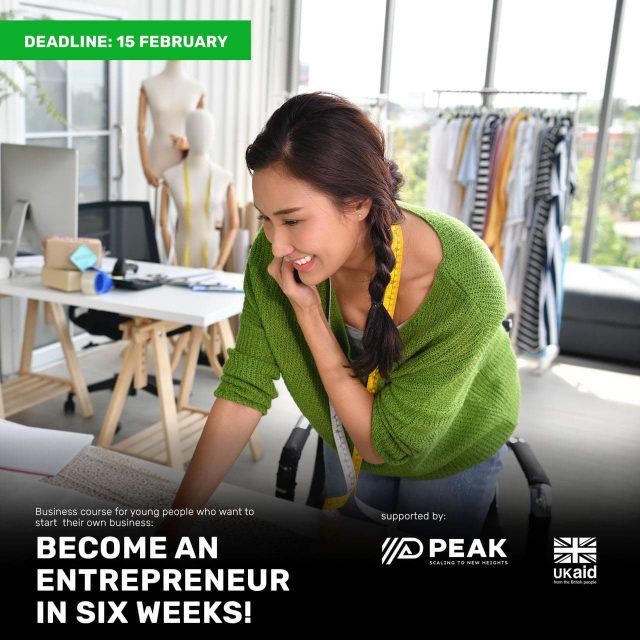 Are you a young aspiring entrepreneur striving to transform a business idea into a viable business? Get a free of charge training on doing business effectively!
PEAK Osh Business Innovation Centre funded by UK aid of the United Kingdom Government is collecting applications for the Jash Ishker pre-acceleration programme.
During the six-week online training, you will learn:
how to find your niche market
how to develop your product or service solution to meet market demand
how to market and promote your product or service
how to create a financial plan
how to find investors and partners
All the knowledge and advices will be shared with you by successful and experienced coaches and mentors. The training will start on February 22nd and be delivered in the Kyrgyz language. The programme is sector-agnostic (with farming being an exception).
To apply, you should meet the following criteria:
have citizenship of the Kyrgyz Republic
be 18 to 28 years old
have a feasible business idea
be motivated to establish your own business and intend to allocate time for learning
be fluent in Kyrgyz
have a device with stable Internet connection
Application form should be filled in at this link https://forms.gle/SL3579u4u7pX3Eid6 by 17:00 on February 4, 2021.
If you would like to learn more information about PEAK Osh and its Jash Iskher programme, please join our info session at 17:00 either on January 27 or February 2, 2021, by registering at https://forms.gle/VMrmcQV6rVzVqsAe6.
You may also contact us via:
+996 500 003757; +996 555 223757 (WhatsApp)
@peakkg (Telegram, Instagram)
osh@peak.kg